In 1972, the owners of the Colts and Rams pulled off a transaction unlike anything seen in professional sports before or since: a complete franchise swap that shifted the fates of both organizations in far-reaching ways.
Jim Irsay wasn't yet a teenager when the phone rang at his family's home in Chicago in 1972.
"A deep voice says, 'Hello, is your father there?' " Irsay said, recalling the conversation earlier this year. " 'No, he's not here right now.'
" 'Please tell him Carroll Rosenbloom called.' "
In the history of the NFL, there haven't been too many more consequential phone calls than the one Rosenbloom placed to Jim's father, Robert Irsay. It set off the weirdest, but most significant, trade in NFL -- and maybe pro sports -- history.
No players or coaches switched teams. Nobody had to move. No contracts were amended. Robert Irsay and Rosenbloom simply, monumentally, traded franchises -- the players and coaches, the uniforms and playing fields, the home cities, the histories, all of it -- giving Rosenbloom control of the Los Angeles Rams and Irsay control of the Baltimore Colts, the team his son Jim now runs in Indianapolis.
This year's trade deadline is Nov. 1, but nothing that happens between now and then, no matter who it involves -- nor any of the many transactions that have already taken place -- is likely to ever reshape the league like the swap of franchises that are now worth billions of dollars.
The 50th anniversary of this trade was this summer, but few football fans, even of the Rams and Colts, are likely to know of the intertwined history of the teams, and how an air conditioning executive joined with an owner who was angling for what he felt would be a more supportive market -- and who was motivated by a desire to avoid capital gains taxes -- to create a deal that had no precedent in major pro sports, and still has no equal for strangeness.
Rosenbloom died in 1979 and Irsay died in 1997. The full scope of the events was recaptured through interviews with several people who have intimate knowledge of the situation, including Jim Irsay, and a review of contemporaneous accounts of the trade and its aftermath, including those reported by Sports Illustrated and The New York Times.
The roots of the pact were actually planted a few years earlier, in 1968, when Dan Reeves, who was the owner of the Rams at the time, suggested to Rosenbloom, who was then the owner of the Colts, that Rosenbloom take over the Rams, as Sports Illustrated reported after the franchise swap in 1972. Reeves and Rosenbloom were old friends, and they spoke on the field before their teams played a game late in that 1968 season. Reeves was already ill with the cancer that would take his life three years later, and he told Rosenbloom that day that he did not think his family would keep the team after he died.
"I don't think you belong in Baltimore anymore," Rosenbloom quoted Reeves telling him in that Sports Illustrated article. "If I do go before you do, I hope you will give serious thought to acquiring this franchise."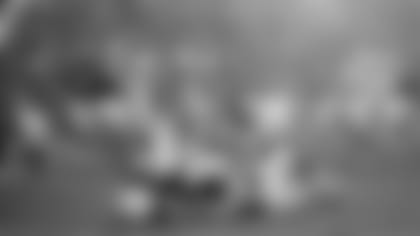 It was several more years before anything happened, but Reeves was right about his friend's waning relationship with Baltimore.
Rosenbloom had made his first fortune in clothing manufacturing -- he was so successful, he retired at 32 to become a gentleman farmer, and later, he would be a financial backer of Broadway shows and movies, as recounted by Sports Illustrated. He became the principal owner of the Colts in 1953 when the NFL awarded Baltimore a franchise. Another old friend, Bert Bell, who had been a coach on the University of Pennsylvania football team when Rosenbloom was a running back for the Quakers, was the NFL commissioner at the time, and Bell encouraged Rosenbloom to buy the team as part of a group of investors. Rosenbloom's share of the team cost $13,000. He asked Baltimoreans to give him five years to build a winner.
Rosenbloom hadn't exactly been looking to buy a sports team, but once he did, he built the Colts into champions -- though it actually took him six years. He engineered a blockbuster trade that, among others, brought a player named Don Shula to the team. He hired coach Weeb Ewbank. He signed a free-agent quarterback named Johnny Unitas. The Colts won the NFL title in 1958 (the victory over the New York Giants in the Championship Game is still called "The Greatest Game Ever Played") and '59, lost Super Bowl III to the Jets after the 1968 season and won Super Bowl V over the Cowboys after the 1970 season.
But there were sources of tension. After the 1969 season, Shula -- by then the Colts' head coach -- left Baltimore for Miami after Dolphins owner Joe Robbie dangled a reported $750,000 and other perks to lure him. Rosenbloom was furious.
Rosenbloom had also soured on the area, as The New York Times recounted in July of 1972, and he felt the Colts were underappreciated. He wasn't happy with Baltimore Memorial Stadium, and he was hurt by criticism from the local press, particularly from a columnist named John Steadman, who had also called Colts games on the radio. Steadman regularly criticized Rosenbloom, for whom he had once worked, in his column. Their relationship was so fractured that Rosenbloom's family has long wondered if Steadman helped to keep Rosenbloom from being elected to the Pro Football Hall of Fame, despite his team's success -- Rosenbloom was the winningest owner in NFL history until he was passed by New England Patriots owner Robert Kraft -- and despite his influence on the growth of the league, as an early supporter of revenue sharing and national television contracts, and as someone who played a crucial role in the NFL-AFL merger in 1970.
The tipping point for Rosenbloom seemed to come during the 1971 preseason, when three exhibition games there drew an average crowd of just 16,000 fans. He was ready to move the Colts to a new stadium he planned to build in the Maryland suburbs or even to Tampa, Florida -- the modern-day home of the Buccaneers did not yet, at that point, have an NFL team. Rosenbloom eventually went so far as to hold a one-day training camp in Tampa -- including Unitas -- early in 1972. Rosenbloom's dreams of a Florida relocation, though, were dashed by resistance from Pete Rozelle, who succeeded Bell as NFL commissioner in 1960, and other owners.
Meanwhile, Robert Irsay very much did want to own a sports franchise -- any franchise, really.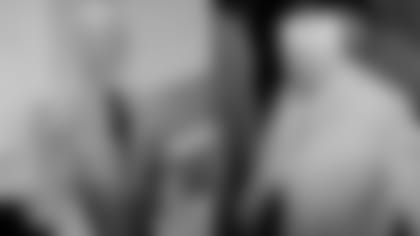 Irsay was an irascible sort. During his eventual stewardship of the Colts, he became known for ear-splitting midgame tirades in which he ordered coaches to bench quarterbacks, and he once fired a coach after a preseason loss, which necessitated a trip to the team bus by a 16-year-old Jim to apologize. Baltimoreans never forgave him for moving the team.
But when Jim describes his father, there is a hint of romanticism, too. He loved Las Vegas, Jim said, particularly playing baccarat. He had very good luck, Jim said, calling him a riverboat gambler, someone who was never afraid to lay it all on the table. That was a good personality for the deal with which he was going to become involved.
"He was very interested in the Montreal Expos in 1968," Jim Irsay said. "Then he came to me and said -- and I was only 11 years old at the time -- he said, 'Do you want the Rams or the Colts?' I said the Rams. I always loved the Rams helmets, and I loved Roman Gabriel and those guys from the '60s."
Reeves, who paid $135,000 with a friend to purchase the then-Cleveland Rams in 1941 (the franchise moved to Los Angeles following the 1945 season), died in April 1971. As he predicted, his heirs looked to sell the team. It was clear almost immediately that Rosenbloom was interested. He was primarily living in New York and Miami by then, and he was looking for a new challenge. He was believed to have already looked into buying the Los Angeles Lakers and the Los Angeles Kings. He may have considered buying the New Orleans Saints for his kids. He had even suggested his son could run the Colts, and Rosenbloom would buy the Rams. Rozelle nixed all those ideas -- the NFL rules then prohibited such cross-ownership arrangements.
"People around the league knew that Carroll Rosenbloom had a desire to be the NFL owner in Los Angeles, and he was used to getting what he wanted," said Joe Browne, who spent 50 years working in the league office, including 20 years working for Rozelle. "I would not put him on the list of quiet, self-effacing sports owners."
Rozelle suggested Rosenbloom sell the Colts and then buy the Rams, and there were plenty of suitors who were interested in relieving Rosenbloom of the Colts. But there was a problem Rosenbloom wanted to avoid: the estimated $4.4 million capital gains tax bill Rosenbloom would have faced had he sold the Colts.
It is difficult to pinpoint exactly who came up with the unorthodox idea of a trade, although once Rosenbloom made clear he wanted to own the Rams, it seems likely it was an anonymous accountant or lawyer who devised a way to reverse engineer the desired result.
In the meantime, the Miami Dolphins had fired a personnel executive, Joe Thomas, who had been a key to Joe Robbie's purchase of the Dolphins. Rozelle suggested to Rosenbloom that Thomas might be able to find a buyer for the Colts. He had two: Willard Keland and Clem Ryan, who together agreed to buy the Rams for $19 million and then trade the team to Rosenbloom in exchange for the Colts.
"Commissioner Rozelle was as surprised as anyone when he first learned of the possible franchise trade, but neither he nor others around the league could think of a legit reason to prevent it," Browne said.
The deal hit a snag: Keland and Ryan were short of money. Thomas, then, came up with Irsay -- who, having first worked for his father's heating and air conditioning business, had begun his own company based in Skokie, Illinois -- to make up the difference. Irsay didn't know Rosenbloom, and he didn't know Thomas, Ryan or Keland well, either. They met in a coffee shop in a New York hotel. The others asked Irsay if he had $5 million to clinch the deal. When, ultimately, Keland and Ryan dropped out, Irsay was left with the entire $19 million tab. It was the largest amount ever paid for any professional sports team, topping the $16 million Leonard Tose had paid for the Philadelphia Eagles in 1969.
Now, as one might expect in a story such as this, with many strings being pulled by powerful figures behind closed doors, there are variations in the historical record. The Chicago Tribune reported Irsay was more aggressive in pursuing the deal, defeating Keland in a battle for majority ownership of the Colts. There is also the claim by another potential owner, Hugh Culverhouse, that a "handshake deal" to purchase the Rams from the Reeves estate for $17 million (as he later told The New York Times) was usurped by the Rosenbloom-Irsay arrangement. (Culverhouse eventually became the owner of the expansion Buccaneers.) But the events described above, which were also detailed in Sports Illustrated, align with Jim Irsay's recollections.
"He showed up to buy 30 percent of the team or so, and the other investors bailed, so he said, 'I'll take 100 percent,' and he put everything he had into it," Jim Irsay said. "He had sold the Robert Irsay Company for $5 million. My mom had to go to the bank to sign the check for everything he had. She always reminded him of that."
Irsay had been indifferent about which team he bought -- he just wanted a team, and now he had one, plus a few million dollars in cash that was part of the deal.
"He wasn't a big L.A. guy, really," Jim Irsay said. "He lived in Chicago. It was a lot easier to get to Baltimore."
The trade was a good fit for Rosenbloom, too. When he owned the Colts, Rosenbloom would leave his home in either New York or Miami to go to Baltimore on a Friday and watch practice. He would usually return to his New York home after the game on Sunday. In Los Angeles, Rosenbloom had the beach, the city and the team all in one place. His life was mostly easier, although leaving behind the players and staff, some of whom Rosenbloom had hoped to bring to Los Angeles with him, was difficult.
The deal closed in the summer of 1972, and Rosenbloom's family flew to meet him in Los Angeles. There had been a lot of churn in Robert Irsay's life then. He had sold his company and assumed control of the Colts. His daughter, Roberta, had been killed in a car accident the year before. But there was optimism for the Colts. He vowed that the Colts would remain in Baltimore, and that he and the city would work together to build a new stadium. For a then-12-year-old Jim Irsay, his first training camp, held in Golden, Colorado, was like a dream.
"I sat down as a 12-year-old at the training table, and Johnny Unitas tapped me on the shoulder and said, 'Son, move your ass,' " Irsay recalled. "Thankfully, they accepted me as one of them, as a younger brother. I ended up in the inner circles of the league. They'd be saying, 'When you're an owner, just remember ...' The first time I learned to drive I was 14 at training camp. So many firsts. That was a special time."
The trade hardly solved the teams' challenges or ended the drama.
In Los Angeles, Rosenbloom had barely touched down before there was a problem. Gabriel had to be carried off the practice field during warm-ups with a collapsed lung.
The Rams finished the '72 campaign with just six wins but rebounded to become a postseason fixture, compiling a 66-19-1 regular-season record and making the playoffs in every year between 1973 and '78. Then, in April of 1979, Rosenbloom died, drowning in the ocean off Miami Beach. His widow, Georgia, an actress whom he'd met during a party hosted by Joseph Kennedy at the Kennedy estate in Palm Beach, took over the team -- firing her stepson in the process -- and became the very rare woman in the testosterone-fueled league.
"It is the greatest, biggest trade in the history of sports." -- Jim Irsay
Before his death, Rosenbloom had planned to move the team from the Los Angeles Memorial Coliseum to Anaheim Stadium in neighboring Orange County, because it was nearly impossible to sell out enough of the enormous Coliseum to prevent Rams games from being blacked out locally, and because Orange County was experiencing a population boom. The Rams played one more season at the Coliseum, reaching Super Bowl XIV, then Georgia -- who eventually remarried and took on Frontiere as her last name -- went ahead with the move in 1980, making her supremely unpopular with Angelenos who wanted the team to stay. Two years later, the Oakland Raiders moved into the Los Angeles Coliseum, dividing the Rams' traditional fan base. Al Davis, then the Raiders' owner, and Rosenbloom had been friends. Had Rosenbloom been alive for the Rams' move to Anaheim, would Davis have been so quick to challenge the Rams in Los Angeles?
Frontiere's devotion to the team was so great that she became known as Madame Ram. Like her late husband, she cared deeply for the players. Well before it became widely accepted that it is essential to take care of the whole person, Frontiere brought in a yoga instructor, a financial advisor, a nutritionist and a psychiatrist to help players.
Then, in 1995, with the team struggling, the fan base dwindling and no new taxpayer-funded stadium on the way, Frontiere moved the Rams to her hometown of St. Louis, with the assist of her new minority partner, Stan Kroenke. There, they finally won the first Super Bowl in franchise history. When Frontiere died in 2008, her children -- unable to manage the enormous tax burden -- sold the family's stake in the Rams to Kroenke. And in a full-circle moment, Kroenke enraged St. Louis in 2016 by moving the Rams back to Los Angeles, where they won another Super Bowl last season in their own stadium.
The elder Irsay, confronted with some of the same stadium issues that prompted Rosenbloom to want out of Baltimore, executed a middle-of-the-night move to Indianapolis in 1984.
The Colts, like the Rams, left heartbroken fans in their wake. And like the Rams, they won a Super Bowl for their new city and have a gleaming, modern stadium – parallel fates set in motion with a bizarre business deal 50 years ago.
"It is," Irsay said, "the greatest, biggest trade in the history of sports."
Editors: Ali Bhanpuri, Tom Blair, Brooke Cersosimo, Gennaro Filice
Illustration by: Dennis Padua
Illustration photos courtesy of: The Associated Press, Shutterstock