The Big Question: Are the Vikings quietly assembling a dominant D?
At the end of Brett Favre's Minnesota stint in 2010, it was obvious that the Vikings' once-talented roster had too many key players in sharp decline. By the time the Vikings pulled off a 24-13 upset of the San Francisco 49ers in Week 3 of last season, it was evident that general manager Rick Spielman had successfully rebuilt his defense.
Winfield is out of the picture, but Spielman already has found his replacement in No. 25 overall pick Xavier Rhodes -- a player the Vikings expected to go off the board at least 10 spots higher. Although Williams is entering what could be his final season in Minneapolis, the Vikings did what smart teams do: They drafted his successor a year early. Sharrif Floyd, the No. 23 overall pick, will be ready to slide into Williams' three-technique spot in 2014.
With Erin Henderson moving to middle linebacker, Spielman might have provided another starter in fourth-round pick Gerald Hodges at weak-side linebacker.
Don't be surprised if the Vikings emerge as a top-five NFL defense bolstered by the speed and athleticism of their recent high draft picks.
It's hard to top Spielman's draft record of late. If Cordarrelle Patterson and Floyd join the starting lineup by the end of the season, roughly half of the 22 starters, plus the kicker and punter, will have come from the past three drafts.
Which rookie will stand out in 2013?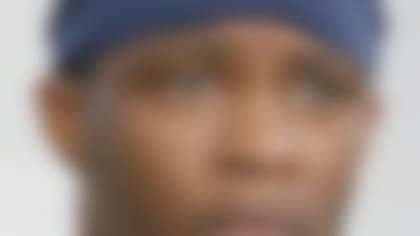 Will Tavon Austin rise to the head of the class this season -- or will someone else step up? Our analysts debate. **More ...**
Patterson might face a steep learning curve, but the Vikings are going to manufacture his touches on offense to take advantage of his running ability -- much in the same way they did for Percy Harvin. Expect Patterson to be a major factor on kickoff returns as well.
The Vikings had targeted Rhodes and Patterson with the Nos. 23 and 25 picks to replace Winfield and Harvin, according to SI.com's Peter King. It wasn't until Floyd, viewed by the Vikings' personnel department as a top-10 pick, fell to No. 23 that Spielman adjusted his plan. Those three picks ultimately could determine if the Vikings overtake the Green Bay Packers for NFC North supremacy over the next few seasons.