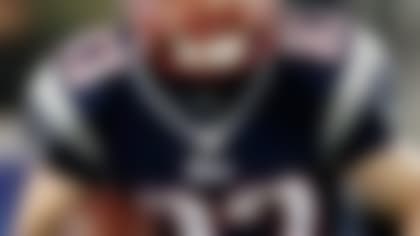 If Welker walks as a free agent, there's a very good chance both sides will be worse off in the end. Welker might get his money, but he'll lose Tom Brady and a scheme that makes the most of his talents. If the Patriots choose to move on, they might find it difficult to fill the niche Welker so perfectly filled.
Hall of Fame wide receiver and NFL Network analyst Michael Irvin thinks the Patriots would be crazy to let Welker move on.
"Absolutely, absolutely crazy. But I also think Wes would be crazy leaving the Patriots," said Irvin, via the Boston Herald. "What you need is a great coach that says, 'I recognize your skill set. Let me make sure I ask you to do what you do best.' That's what Wes does. That's what New England does with Wes. That's why it's a perfect fit."
The Herald also spoke with Randy Moss, who paired so dynamically with Welker in 2007 when the Patriots had arguably the greatest offense in NFL history.
"It was a great combination because of what we were able to do to benefit from one another," Moss said. "He's the wide receiver that you need for your dirty work. I can honestly say, and I'm not telling you something you don't already know, he does the dirty work up there. He takes the hits across the middle. He takes the short routes and takes them 20, 30, 40 yards for the first down or maybe the touchdown. You can really appreciate the guy's work."
Of course, Moss was eventually sent away by the Patriots. He knows from first-hand experience that good times don't last in the NFL.