With a snowstorm of "Who Won Free Agency" lists pounding the web, it's important to remember one thing: Nobody knows how this will turn out.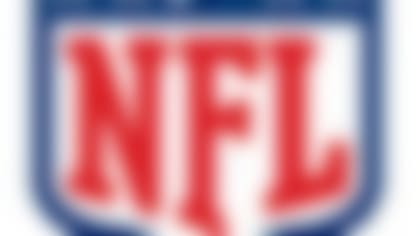 NFL free agency is under way. Follow all of the latest rumors and signings in our free-agent tracker. More...
Offseason trades and free-agent signings are the March siren songs that too often become September's scratched record.
We're dealing with "on-paper" scenarios here. With that said, let's examine six teams that have visibly upgraded positions of need this offseason:
Kansas City Chiefs, quarterback
The Chiefs discovered early last season that without productive quarterback play, you're in for a long and twisted ride through the regular season. Matt Cassel and Brady Quinn played musical chairs for an offense that did little more than feed the ball to Jamaal Charles. New Chiefs coach Andy Reid since has re-imagined his quarterback room, trading for Alex Smith and signing former New Orleans Saints understudy Chase Daniel. We also expect Reid to draft a signal-caller, giving the Chiefs a real plan at quarterback for the first time in years.
Seattle Seahawks, defensive end
How will Percy Harvin fit in with the Seahawks? Seattle coordinator Darrell Bevell tells Albert Breer it's a perfect match. **More ...**
Miami Dolphins, pass-catcher
San Francisco 49ers, kicker
David Akers won't be remembered kindly in San Francisco. To be fair, he played through injury, but Phil Dawson is a major upgrade for a team that doesn't have many glaring issues. Dawson spent the last 14 seasons on the Cleveland Browns, nailing long-range field goals in hellish conditions (bad weather, too). He'll quickly become a favorite in the Bay.
Philadelphia Eagles, secondary
Cleveland Browns, interior line
I'm convinced the Browns overpaid for a role player in Paul Kruger, but the five-year, $34 million contract they handed Desmond Bryant -- also outrageous -- gives the Browns a menacing three-man front for new coordinator Ray Horton to use. Bryant showed flashes of power while rushing the passer on the Oakland Raiders, but he'll need to be more consistent in Cleveland, where he figures to line up at end. With Bryant alongside Phil Taylor and Ahtyba Rubin, the Browns might stop the run for the first time since Bill Clinton roamed the White House.