We told you earlier Sunday of a report that the Minnesota Vikings will attempt to trade star wide receiver Percy Harvin, who might have used up the reserve tank of his team's patience.
It remains to be seen if Harvin is truly on the block, but let's take a moment to list five teams who could serve as a logical landing spot for the playmaker.
2. San Francisco 49ers:Michael Crabtree's emergence was a huge lift for Jim Harbaugh, but the Niners are still looking for consistency at wide receiver. Mario Manningham and Kyle Williams are coming off serious knee injuries and Randy Moss is unlikely to return. The Niners don't have a ton of cap room to play with, but they could get creative to land a player who could serve as the final piece of the puzzle.
3. Miami Dolphins:Ryan Tannehill certainly deserves a better class of wide receiver, and general manager Jeff Ireland made it clear last month he will aggressively search the market for playmakers to put around his young quarterback. Harvin would instantly slide in as the Dolphins' No. 1 wideout and they should have the funds to get an extension done. The team's decision on free agent left tackle Jake Long will play a role here.
Instant Debate: Best available star?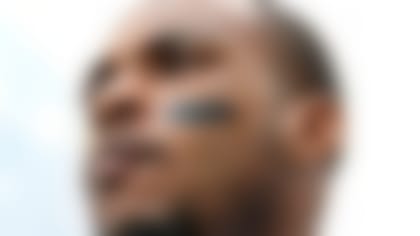 With trade rumors swirling and free agency looming, who is the best player available? Disgruntled Viking Percy Harvin? **More ...**
4. Jacksonville Jaguars: Shad Khan is intent on bringing excitement to the NFL's most moribund franchise, and Harvin is on the short list of the game's most electric talents. Given the Jaguars' dearth of talent -- and the team's wavering faith in Blaine Gabbert -- it makes complete sense for new general manager Dave Caldwell to kick the tires on Harvin. If Justin Blackmon puts it together, that's a mean 1-2.
5. Cleveland Browns: The good people of Cleveland deserve a dynamic star they can call their own. Seriously, can you name one since the Browns came back into the league in 1999? The Browns should have ample cap space to extend Harvin, who would team with Josh Gordon and Greg Little to form a rock-solid group of young wideouts. Throw Trent Richardson into that mix at running back, and the Browns -- at long last -- might be onto something.