Now that Jay Cutler owns a shiny (and expensive) new contract, the quarterback has regained the comfort level in Marc Trestman's offense he displayed before injuries derailed his best season in Chicago. Alshon Jeffery continues his meteoric climb to the upper echelon of receivers. Several of Jeffery's better games last season came with Josh McCown under center, but it appears now he's earned Cutler's trust as well.
The secondary remains a huge concern. A lot of how defensive coordinator Mel Tucker can rotate his aging group will depend on rookie Kyle Fuller's return from an ankle injury. If Fuller's season becomes a wash, it will be a long year in the backend. Tim Jennings and Charles "Peanut" Tillman garner a lot of respect, but they've backpedaled many miles at Soldier Field.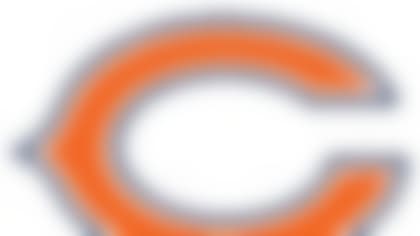 The safety spot might be even worse off. Chris Conte is a question mark even when he's healthy and has dealt with a concussion. M.D. Jennings and Ryan Mundy were allowed to walk by teams that needed safety help, so that tells you what their former employers thought of them. Rookie Brock Vereen looks like a fourth-round gem thus far, but the rest are charcoal.
New life for Jimmy Clausen! Who would have thought after not throwing a pass for three regular seasons, Clausen could look competent. Given Cutler's injury history, there is a more than good chance we'll hear an announcer utter the words, "Jogging out as the Bears' starting quarterback this afternoon, Jimmy Clausen." Get pumped, Chicago!
What we'll be saying in February
Alshon Jeffery is the next great NFL receiver, and if the Bears ever got back to form on defense, they would be an elite team once again.
Around The NFL's predicted finish: Second place in NFC North, No. 12 in Around The NFL's Power Index.