The courtship of Antoine Winfield has ended. The Seattle Seahawks have come to an agreement in principle with the former Minnesota Vikings cornerback, Winfield told NFL Network's Darren Sharper on Friday.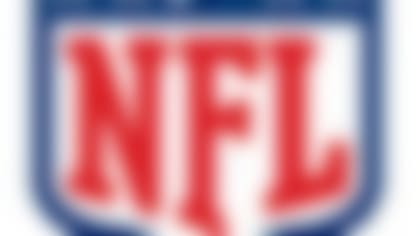 NFL free agency is underway. Follow all of the latest player rumors and signings in our free-agent tracker. More...
NFL.com's Albert Breer later reported Winfield's contract is for one year, according to a Seahawks source. The contract is worth $3 million with $1 million guaranteed, a source involved in the process told NFL.com's Ian Rapoport on Saturday. He turned down more guaranteed money from the Vikings to go to Seattle, a source told Rapoport.
"I'm definitely excited about the opportunity to play in Seattle," Winfield told ESPN's Josina Anderson. "They're a great football team. Those guys did an excellent job last season.
"They're young, athletic and energetic. I'm excited to play with Richard (Sherman), Brandon (Browner), Kam (Chancellor) and Earl (Thomas) because they're some of the most talented players on defense in the NFL right now."
Winfield remains one of the top cornerbacks against the run despite being 35 years old. He will slide into the nickel-back role alongside corners Richard Sherman and Brandon Browner. Winfield was a Pro Bowl selection from 2008 to 2010 and had 101 tackles and three interceptions in 2012.
2013 NFL Draft: Team needs Our analysts examine each team's game plan entering the NFL draft, identifying biggest needs, potential fits and more. **More ...**
Winfield's decision to leave Minnesota was not easy.
"It was a very tough decision for me because of the relationships that I have in Minnesota," Winfield told Anderson. "I've been there nine years. I've had some really great coaches, teammates and fans there. I'm very grateful to the Vikings organization for my experience."
The Seahawks already had the No. 1-ranked scoring defense in the NFL before they added Winfield and young pass rushers in Cliff Avril and Michael Bennett. This is a case of the rich getting richer. The organization certainly is keeping up in the arms race with the NFC West rival San Francisco 49ers.