When the Washington Redskins decided to bring back DeAngelo Hall at a reduced salary on Monday, it appeared the team had pulled itself out of the derby for veteran cornerback Antoine Winfield.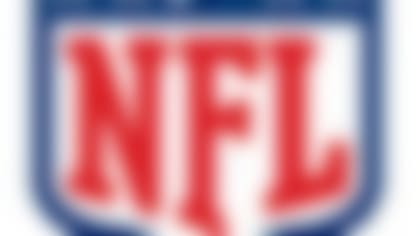 NFL free agency is underway. Follow all of the latest player rumors and signings in our free-agent tracker. More...
That might not be the case. Mike Jones of The Washington Post reported Tuesday that the Redskins still are interested in signing Winfield.
"There is high mutual interest," an unnamed source told The Post. "Re-signing Hall didn't change that."
Hall and Josh Wilson are set to return for a third season together as starting cornerbacks in Washington. Winfield would be an ideal fit as the team's slot corner. The source said Winfield was pleased by the Redskins' decision to re-sign Hall.
"Their games complement each other," the source said.
The Redskins are telling Winfield they have room for him under their salary cap, though skepticism is fair on that front. Once the Hall signing becomes official, Washington will be $1 million over the salary cap.
To sign Winfield, as well as their incoming draft class, the Redskins would have to get aggressive in restructuring contracts or making cuts. The Post reported, citing two sources close to the situation, that Washington might not have the salary-cap room to get a Winfield deal done.