Watch the 2022 Reese's Senior Bowl exclusively on NFL Network this Saturday at 2:30 p.m. ET, broadcast live from Hancock Whitney Stadium in Mobile, Alabama.
Martin Mayhew could've been anywhere on Nov. 6.
He could've been in Athens, Georgia, witnessing the best defense in college football and the gaggle of Bulldogs draft prospects that would go on to win a national championship nine weeks later. He could've been at the annual prospect gala that is the Alabama-LSU game, just three hours up the road in Tuscaloosa. Area scouts don't control which college games they attend on fall Saturdays, but general managers like Mayhew, of the Washington Commanders, chart their own scouting travel.
He'd chosen to be at Ole Miss' Vaught-Hemingway Stadium, in Oxford, Mississippi, and he wasn't in the south end zone watching Rebels star quarterback Matt Corral, a top draft prospect in his own right, during warmups. He was instead perched behind the opposite end zone, 100-plus yards from Corral but just a few feet away from Liberty Flames quarterback Malik Willis.
Scouts from various NFL clubs made a human L around the back corner of the end zone as Willis zinged a few short warmup throws. The Denver Broncos had several onlookers, including one recording Willis' every move with a video camera.
That's not to say Mayhew -- or any other NFL club rep -- wasn't equally interested in evaluating Corral or, for that matter, any of Ole Miss' other draft prospects on the field that day. But this was a rare and unique opportunity for scouts where Willis is concerned. Liberty, an FBS independent, doesn't often face competition like Ole Miss. In Willis' two years as the Flames' starter, this would be his only game against an SEC foe, and one of only five against Power Five schools.
There was more to be gained from seeing Willis operate against the Rebels than any other team on Liberty's schedule. Scouts were there to see if Ole Miss could shine a brighter light on him, expose some things that the defenses at Campbell or Old Dominion could not. A warm sun beamed through crisp, cloudless weather to add some natural light to that cast by discerning NFL eyes.
Whatever it was going to be, plenty of Willis watchers before them have missed something in the past. Willis didn't play his first full year of varsity football at Atlanta's Westlake High until his junior season. He wasn't installed at quarterback until midway through that year, and although he led the team into the playoffs with a seven-game win streak, that wasn't enough for a scholarship offer. Colleges typically evaluate prospects' film long before their senior season to ascertain whom to pursue, and Willis simply hadn't played the position enough to garner much attention.
"I wasn't a highly-touted recruit. I wasn't able to get to all the (summer) camps, and I didn't have much film -- I started eight games," Willis said.
A transfer to Roswell High (located in Roswell, a suburb of Atlanta) got him some much-needed exposure, but Auburn was the only school to offer him a scholarship as a quarterback. After two years as a Tiger, an opportunity to play still hadn't materialized, so he decided to transfer.
He knows what it's like to go dismissed and unrecognized. Now, after two fabulous seasons at Liberty that ultimately had NFL scouts flocking to Flames practices in droves, he knows both celebrity and scrutiny.
Under an even more powerful microscope this week at the Reese's Senior Bowl in Mobile, Alabama, with a contingent of scouts from all 32 NFL clubs looking on, Willis is standing out among most of the 2022 NFL Draft's top quarterbacks. NFL Network draft analyst Daniel Jeremiah believes he was the most impressive signal-caller in the Senior Bowl field through two of three practices. In Willis, talent evaluators are getting an up-close look at a QB who combines a high-powered throwing arm with the bulk and athleticism of a running back. They're getting some answers that Willis' game against Ole Miss ultimately didn't provide.
But that doesn't mean a sun-splashed afternoon in Oxford didn't impart something special about one of this draft class' most intriguing prospects.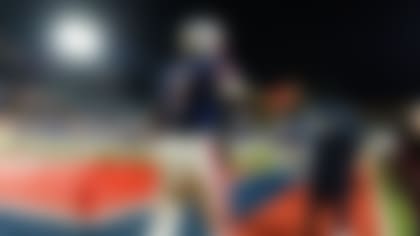 'There was very little tape at all on him'
Liberty coach Hugh Freeze can't say he knew what he was getting with Willis.
Willis quarterbacked the Flames the last two seasons and spearheaded back-to-back bowl appearances in what were only the program's second and third years as a full-fledged, bowl-eligible member of the FBS. He racked up 5,107 passing yards and 47 passing touchdowns in 23 games over two years with a throwing arm Auburn clearly wasn't sure he had, and he ran for 1,822 yards with another 27 scores.
But in 2019, when Willis had decided to leave Auburn to find a legitimate chance to play, Freeze only knew an SEC-caliber athlete like Willis would be two cuts above the average Flame. He didn't know if he'd be getting his next quarterback. He phoned then-Auburn coach Gus Malzahn, whom he called his best friend in the coaching business, and got a rave review about Willis' character. What he couldn't get was enough film with which to evaluate him, because Willis had seen so little action at AU. Willis even sent Freeze tape of a private workout that showed some of the passing skills Freeze wanted to verify.
"There was very little tape at all on him, because all he did (at Auburn) was run zone-read. You knew he could do that. I recruited him for about two weeks and he gave me this individual workout tape, and it showed some things you've got to do outside of the running game," Freeze said. "It gave me some confidence that he would be very good for us at quarterback."
Under a now-defunct NCAA transfer rule, Willis had to sit out the 2019 season at Liberty before becoming eligible to play in 2020. And while he didn't play a down that season, his first year on campus was transformational in multiple ways.
During a break between Senior Bowl interviews with NFL clubs, Willis acknowledged something he's having to own up to in those meetings: His attitude toward watching film at Auburn was at the root of his two-year stretch on the bench. He knew the playbook and the responsibilities of his position, but he took no real interest in studying defenses or the intricacies of other positions in the AU offense. It culminated with Malzahn informing him, following spring practice in 2019, that he would not even be considered in the quarterback competition. Malzahn didn't specifically say Willis' lack of commitment in the film room was the reason, but ...
"He didn't have to. I knew," Willis said. "I was so immature. I had just played really well in the spring game, but I learned the hard way that the spring game doesn't matter. I decided after that meeting that I had to be better, but I needed to find somewhere else to play and find someone to help me get where I needed to go."
He found that coach in Liberty offensive coordinator Kent Austin.
"He transferred in and was completely receptive to watching film from Day 1," Austin said. "But for him, it wasn't so much about putting in more time. He had to learn how to watch film. What to look for and why. It's not just about logging hours."
Physically, Willis arrived on campus at nearly 230 pounds, and he was accepting of strength coach Dom Studzinski's recommendation to reduce his body-fat percentage. Eight months later, he'd cut his weight to a lean 208; with the four months he had left before his starting debut for the Flames, he added back some muscle mass and dialed in at a rock-solid 220 pounds.
"We knew he would be dynamic as a runner, so we put some protection on his body in specific areas to make him more resilient to take some of the hits he would take," Studzinski said.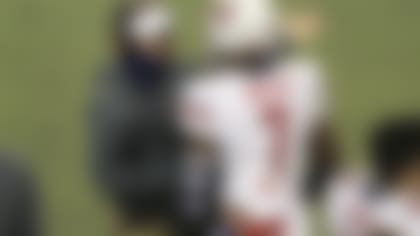 As a passer, Willis regularly torched the Liberty defense as the Flames' scout-team quarterback during his sit-out season in 2019. But while it was clear he was the program's quarterback of the future, there were plenty of refinements necessary for a player who'd received only limited practice reps in two years at Auburn.
Austin thought his footwork and throwing motion needed a stronger marriage, particularly when he threw while on the run to his left. He also worked to improve on throws in the range of 18-22 yards that Austin wanted layered over linebackers and underneath defensive backs -- with enough trajectory to get it "over the fence," as Austin described it, yet with enough zip to prevent safeties and cornerbacks from making a play. Another area of improvement for Willis was to make his steps while moving around in the pocket more subtle. Explosive athleticism is a highly valuable trait in a quarterback, but within the pocket, Willis could be too explosive.
"He's so athletic, when he moved in the pocket, he covered more ground than other quarterbacks. A jump-cut up for Malik would cover half a yard to a yard more ground than you want, and then the (interior) pressure would be in his face," Austin said. "We did a lot of rhythm slide stuff so he could be a little more efficient with those movements, and take those steps with less exaggeration."
By the end of his Flames career, Willis had added two years of game experience and plenty of polish to his immense raw talent. Scouts kept making their way to Lynchburg, Virginia -- last year, there were several at virtually every Liberty practice -- and liked what they saw more and more. He is squarely among the top quarterbacks in this draft class, and with his prolific skills as a runner, he'll be all the more attractive in a league that's increasingly demanding more athleticism at the position.
'The most humble guy I've ever coached'
In December, two days before Willis led Liberty's win in the LendingTree Bowl, the last of the team's daily community service events organized by the bowl was beginning to fall apart. It was a trip to the Boys & Girls Clubs of South Alabama, and Liberty's defensive linemen and safeties had been designated to attend; other position groups had been to different events each day during the team's stay in Mobile, Alabama.
Citing exhaustion from practice and not feeling well, and faced with unusually tight timing -- it had been scheduled just one hour after the Flames' last practice -- a number of defensive linemen began declining to attend.
The quarterback piped up.
"Hey, me and the O-line will do it," Willis said.
It was leadership personified. Witnessing the team's star quarterback and his offensive linemen gather to fill in for their second community service event of the week, the players who'd declined changed their minds. Willis and his group went anyway, resulting in the Boys & Girls Clubs getting twice the planned participation.
"Some guys in his position wouldn't have even played a bowl game," Freeze said, after recounting the story. "And here's a guy who finished like that, after his last college practice."
Said Willis: "That wasn't about football leadership. That was a chance to glorify His name and impact some kids' lives in a positive way. It was bigger than football."
By every account, Willis will earn the highest of marks from NFL evaluators when it comes to character, locker-room presence and his ability to lead from the sport's prime leadership position. Willis has a habit, Freeze said, of taking on more blame than is warranted for team failures. Players were drawn to him quickly upon his arrival, recognizing a certain humility and affability not all of them expected in an incoming transfer who was taking a step down from Auburn, in terms of program prestige.
It's a demeanor that pre-dates his college years. Bryan Love, who coached Willis at Atlanta's Westlake High, recalls informing Willis just before his junior season that he'd lost the starting quarterback competition to a senior, and asking him to move to wide receiver. Willis obliged without complaint -- he'd already played multiple positions on Westlake's freshman and JV teams -- and ended up taking over the quarterback role after five games.
His toughness is unquestioned, as well.
Freeze remembers a road game against North Texas last year in which Willis injured his left foot in the second quarter and had to be transported to the hospital, because the X-ray machine in North Texas' Apogee Stadium was inoperative. Barely able to put weight on the injury when he first left the field, Willis insisted on finishing the game when X-rays were negative. After returning to the stadium, he re-entered with 7:27 left in the third quarter and Liberty trailing, 26-14 -- and proceeded to throw for 162 yards in a quarter and a half to rally the Flames to a 35-26 win.
Every intangible quality a coach could ask for from a quarterback, Willis offers.
"He's absolutely the most humble guy I've ever coached, and the most talented I've ever coached," Austin said. "That makes him endearing to his teammates -- (To Willis,) it's always on him when things don't go right."
'There isn't a throw that's not in his bag'
The pure velocity Willis can generate when he needs to thread a needle into coverage can be breathtaking; his accuracy is good, but the power he generates from his delivery is beyond good. At every stop along his football journey, there is testimony to his arm strength, indicating he will check the NFL box with permanent ink in that regard. The ball jumps from his hand, and it didn't just start happening at Liberty. John Ford, who coached Willis in his senior season of high school at Roswell High, can't forget a particular Willis throw from a 2016 playoff game against Peachtree Ridge.
"We had a corner route on one side and a corner post on the other, and Malik stayed in pocket, bouncing his feet looking him off, and just waited and waited for the safety to break for the corner," Ford said. "Then he fires an absolute missile to the corner post. It was no rainbow. It never got more than 15 yards off the ground. There isn't a throw that's not in his bag."
That safety was no average player -- it was Connor Heyward, who just finished a five-year career at Michigan State and is the younger brother of Steelers DL Cam Heyward.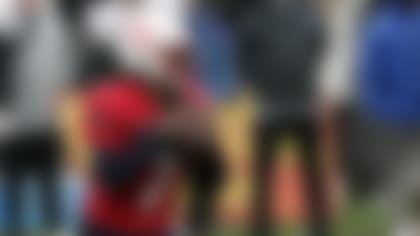 Five years later, with Mayhew and others looking on, Willis wasn't holding back in warmups at Ole Miss. He zinged a quick out that whistled right through wide receiver Khaleb Coleman's hands. Weeks later, Freeze called his arm strength "right there with Chad Kelly's," referencing the rocket-armed passer he once coached at Ole Miss. "Maybe even a bit stronger."
Added an AFC area scout: "He's got a freakish lower half and core for a quarterback. He looks like a running back from the waist down. That's why he's such a good runner, and that's where he generates so much power as a passer."
Austin believes Willis' arm has a unique quality that separates him from other strong-armed throwers, one that will serve him at the NFL level in a way that will make him appealing for a variety of offensive schemes.
"You don't often find the combination of quick release and strong arm, and Malik has that. Usually the quick-release guys are anticipatory passers who throw into windows before they've opened, and can't really power the ball in there if they're a bit late on the throw. Malik can," Austin said. "That makes him harder to defend. Because every area of the field is open to him on the tougher throws, yet he can still release it very quickly if he's under duress, or with the RPO stuff."
'It's genuine, it's real'
Three years removed from his two-season stint on Auburn's bench, Willis' trip to Ole Miss represented his first and only career return to a Southeastern Conference field. It was supposed to have been a chance to show assembled NFL scouts what Auburn fans were never able to see -- that he could light up an SEC secondary the same as any of the lesser opponents on Liberty's schedule.
As it turned out, it was no such opportunity.
The Ole Miss pass rush, led by another impressive draft prospect in Sam Williams, overwhelmed the Flames' offensive line. Pressure arrived in Willis' face almost as quickly as shotgun snaps reached his hands, and it robbed him of the chance to demonstrate to 21 scouts what he could do against a higher level of competition. That's one answer they left without.
It should've come as no surprise -- pass protection was a thorn in the side of the Liberty offense all season. Willis was sacked a harrowing 51 times last year, and when his protection was bad, it was really bad. Half of the Flames' 12 regular-season opponents sacked him at least five times.
Ole Miss notched nine sacks of Willis -- seven in the first half alone -- in a 27-14 win over the Flames.
He completed 16 of 25 passes for 173 yards with three interceptions, while his draft-bound counterpart, Ole Miss' Corral, breezed through a 324-yard game with all day to throw. In the second half, Liberty turned more to its running game, and Willis endured a vicious pounding. He doesn't slide at the end of runs to protect his body, something Freeze said he'll have to learn at the next level. Instead, he fights for every yard, and he dealt with a swarming Rebels defense no differently. On one keeper, he broke four tackles for a gain of just 3 yards. He finished the day with 126 yards in gains and 55 in losses, for a hard-earned net total of 71 yards on 27 carries.
It surely couldn't have been more frustrating, but as the Flames offense came off the field time and again without points, Willis didn't pout. Much to the contrary, he encouraged. Late in the first quarter, having already taken four sacks, he extended a sideline fist bump to all five of his offensive linemen. At one point, he put an arm around wide receiver Kevin Shaa, and he communicated with the rest of the offense throughout the game. The best scouting showcase of his Liberty career was becoming nightmarish, yet he exuded nothing but positivity.
Scouts eyeball sideline demeanor as part of their evaluations, as well, and in this case, it was about all they could take from Willis' performance.
"No finger-pointing, that's what you want to see," said one scout in attendance.
As scouts began to pack up their notes in the press box, injury was added to insult. Willis' mouthpiece came out on a play near the end of the game, and a late hit caused him to bite through his tongue. The bleeding was bad enough that he was unable to speak to media afterward.
"It was hard just to eat after the game," he said at the Senior Bowl. "I bit halfway through it."
He'd have rather done more talking on the field, but on that day, his cannon of an arm didn't get much of a chance to speak.
Among NFL scouts numbering in the hundreds, there are Willis believers encircling the Senior Bowl practice field, along with Willis doubters. That's the reality for the vast majority of all prospects embarking upon the pre-draft evaluation process; one NFL team's prize can be another's pass, especially when it comes to investing an all-important first-round selection. But this time, he's showing off his arm in a way that he couldn't against Ole Miss.
As for his character, he'll have gotten a chance to engage in personal interviews with teams, in formal evening sessions during the practice week that typically run 15 minutes each. Freeze, for one, believes Willis will blow teams away with his personality and football IQ.
"It's genuine, it's real," Freeze said. "Nobody who knows Malik has any doubt that (NFL teams) are going to love him."